Fly Fishing for Beginners
Our beginner course is designed for anglers and adventurers who are new to fly fishing (or fishing in general) or have followed the natural progression from bait to lure to fly.
The Beginner Course runs for a full day packed with heaps of instruction and real time fishing to give you a head start on the water. Fly fishing is a complex art, and a simple casting lesson is often not enough to get you started on your fishing journey – this course will teach you "How to fly fish" and equip you with the tools and confidence you need to get out there and start catching fish!
The day will include an invaluable fishing session designed to give you a firsthand experience of stalking trout and presenting your fly. At Rainbow Springs, our fish are as wild as can be, living in clear, spring-fed water (they are easily spooked!) so you'll be fishing for some seriously educated fish that are difficult to catch!
Armed with your newfound knowledge, if everything goes to plan, you can expect to catch and release beautiful Rainbow and Brown trout between 3 – 10 pounds.
Not every angler will land these big fish on their first try, but many can hook one with good fly presentation. Some fish jump off naturally, and some anglers break the line, but you will be taught the best techniques for landing fish before your fishing session starts.
Don't forget to smile! Photos of you and your big catch are provided free of charge at the end of every session.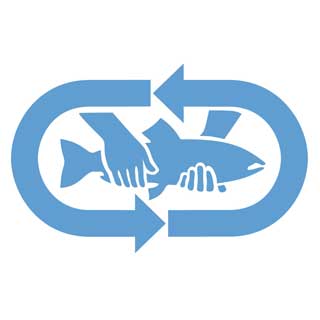 Catch and Release
Rainbox Springs Fly Fishing School is a 'Catch and Release' facility.