Competition Fly Fishing
Our Competition course is designed for anglers with a few years of experience who are interested in extending their skills to the sport of competitive fly fishing. Focusing on both river and lake competitions, this course will prepare you for the competition scene, both locally and abroad. With practice and persistence, this introductory course could see you wearing an Australian uniform and representing your country at the highest levels of the sport – there is no higher honour!
Rainbow Springs has represented Australia at international competitions on multiple occasions and can offer you a comprehensive and thorough understanding of competition systems and techniques. If you are considering competitive angling, are interested in potentially representing your country, or wish to learn professional fly fishing methods by observing and networking with Australia's top anglers at competitions, then this course is for you.
This style of fly fishing is all about the number of fish you catch and their cumulative lengths in a given time period. Be prepared to fish in any and all conditions, from perfect river beats to bad river beats, with little to no assistance during the competition; no depth sounders, no electric motors, and a judge watching you. Time is of the essence in competitions and anglers should to be prepared for this tense and addictive style of catch and release fishing. This course will prepare you for it all and leave you hungry for success.
This course is designed to provide you with a reliable pathway; you may well return several times on your journey as we provide you with invaluable first-hand experience which cannot realistically be absorbed in a single course. A thorough understanding of competition fishing will change the way you approach your social fly fishing in streams, rivers, and lakes.
This course is suitable for intermediate, advanced and extreme anglers who are disciplined and methodical.
We may also fish for very educated fish on these days just to break up the day and have some fun but bring a note book to take advantage of the years of experience we provide when representing Australia at international competitions.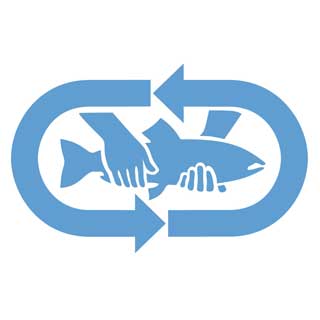 Catch and Release
Rainbox Springs Fly Fishing School is a 'Catch and Release' facility.